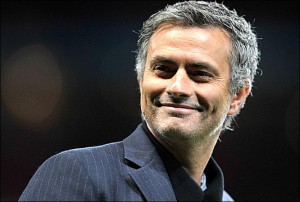 12 million pounds that to say a million pounds per month!
This is what Roman Abramovich reportedly offered to Jose Mourinho to take over the reins of Chelsea who qualified yesterday for the final of the Europa League.
The two men agreed at a dinner in the restaurant "La Famiglia" in Chelsea.
Jose Mourinho led Chelsea for two years, and for Didier Drogba it is better that he come back to finish the job.
Still, he has not shown much to Real Madrid! A risky gamble?
Time will tell …
"I'll go where people like me!" Recently said Jose Mourinho …
Jose Mourinho led Chelsea from 2004 to 2007.
He would have been offered a three-year contract with the Blues to replace Rafa Benitez who became coach of Chelsea during the season …
What do you think?