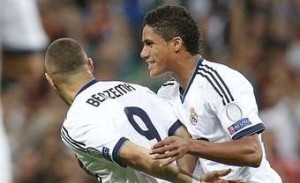 Following his elimination in the semifinals of the European Champions League by Borussia Dortmund, Real Madrid already has his own ideas about the upcoming summer transfer window.
If the fate of the French Karim Benzema is already sealed, he will stay as confirmed by the Madrilenian general manager in the columns of l'Equipe; the website Marca released the list of the untransferable players.
According to the Spanish daily, 11 players will continue the adventure next season: Casillas, Diego López, Marcelo, Ramos, Varane, Xabi Alonso, Khedira, Modric, Özil, Benzema and Cristiano Ronaldo.