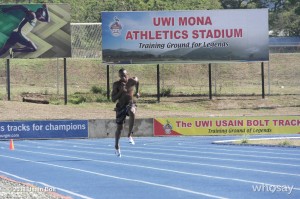 Usain Bolt announces his return.
The Jamaican Olympic champion revealed on his Facebook page that he would run his first 100m of the season Wednesday. "I am happy to say that I will run in the Cayman Invitational Wednesday as previously announced. My leg is better and I cannot wait to run my first 100m of the season, "he said.
Injured, Bolt was unable to attend the meeting last Saturday in Kingston. A race dominated by the American Tyson Gay.