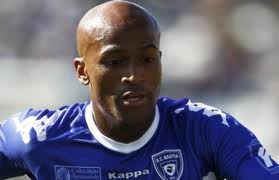 Matthieu Valbuena, best player in League 1?
Nobody remains indifferent about the delivery of the midfielder of Olympique de Marseille this season. One could understand if it is his teammates who speak well of him. Even his opponents are in love. The striker of Bastia Toifilou Maoulida noticed the quality of the Olympian.
"In this team, he is the one who makes the difference. He is really over, he has the international level. The whole game through him. He is difficult to pinpoint. He is good in the intervals. He knew a big progression. I hope he continues like this, with Marseille or a big foreign club", said the former Marseille in the columns of La Provence.
Valbuena has issued two assists for the double score of Gignac against the Corsicans.