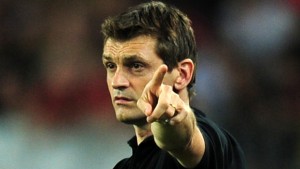 As Africa Top Sports.com reported this weekend, there is sometimes humiliating defeats – Barcelona took seven goals against Bayern Munich in the semifinals of the Champions League without a goal scored- it is sometimes better to shut up and keep a low profile.
Gerard Piqué, the Barcelona defender, the next time will know…
He just get turned by his coach, Tito Vilanova who did not like his public stance as he asked for reinforcements for next season …
Response of the Spanish coach: "This team does not need major changes for next season (…) We have a solid base of young players. What we'll do is we only strengthen. I guess the player who spoke did not consider changes that could be part of. "
Shakira: "uh, honey I think you should have better keep your mouth shut …"
Gerard Pique is very upset by this incident. Because he has a real admiration for the coach to whom he owes everything from the age of 17. He has publicly apologize.
"My remarks were misinterpreted. What I especially wanted to say is that we should all get involved more, all of us. It makes me sad that people can think that there is a quarrel between Tito and i. I've got him as coach at Barcelona at the age of 17 years. I cannot have more respect for a person. "
Tito should quickly forgive him his affront!