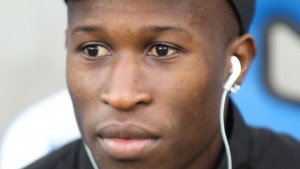 Second in the standings with four lengths from its nearest rival, Olympique Lyonnais, Olympique de Marseille has in the crosshairs the direct qualification for the Champions League. But do not tell the Phoenicians and Rod Fanni especially that the ticket for the Cup with the big ears is in the pocket.
Absent at the 35th day (injury), the right side of Marseille stated in the columns of L'Equipe that he is wary of the Gones "I fear first OL. In terms of classification already. Lyon has experienced soft strokes, but they are there and we must have respect for them. We have spoken of other competitors and their games, but they take the road less than OL ", analyzes the Franco-Beninese.
Fanni continues "It's still up to Lyon to pick us up. The pressure is on them. We have our destiny, but we will not joke with them. "
In the last three chapters of the championship, Marseille will host Toulouse FC (36th day) and Reims (38th day). Between these two games will be a difficult trip to AS Saint-Etienne (37th day).
Lyon is hosting the leader of the standing, PSG (36th day before visiting the OGC Nice (37th day) and concluded its season by receiving Rennes (38th day).