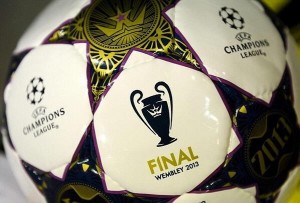 UEFA has unveiled the ball that will be used for the 100% German final of the Champions League this season.
Always made by the German equipment Adidas, the balloon displays patterns in gold as the winner of the competition metal color. The place or stadium of the the final is mentioned.
We can see Final Wembley 2013 on the ball, with a picture of the trophy.
Bayern Munich and Borussia Dortmund will meet on May 25 with the ball to determine the new king of Europe.