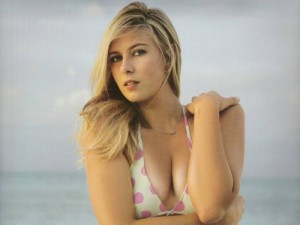 No sex! The Swiss newspaper Le Matin revealed on Tuesday morning some subtleties of the contract of Dieter Kindlmann, sparring-partner (training partner) of the tennis champion Maria Sharapova.
In the contract of the German former professional player, a clause prohibits him actually from having … sex with the current world number two in the course of her professional activities.
"She is happy with her boyfriend, said Kindlmann. Maria is anything except a diva. She is protected from the outside world, but she is very nice to her employees. "
A clause of the contract required by the surroundings of the Russian specifies the Swiss newspaper, without anyone knowing if the current boyfriend of the world number two, the Bulgarian tennis player Grigor Dimitrov, is there for something.