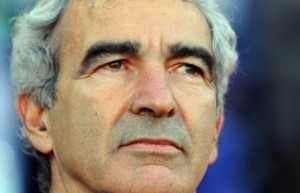 You were announced last Monday the renunciation of Raymond Domenech for the post of coach of the Indomitable Lions of Cameroon. This after the confirmation of Iya Mohammed, President of FECAFOOT who claimed to have received a call from the agent of the French technician. There is ultimately nothing.
Stephen Canard, the exclusive agent of the former coach of the Blues, says on Wednesday that he has never spoken to Iya Mohammed about a waiver of his client for the position.
"I am under exclusive contract with Domenech. We have sent his resume in time. But for 10 days, I am inundated with calls from intermediaries, who say that it is thanks to them that Domenech is on a short-list. And this is one of them who told Mr. Iya that Raymond would no longer be a candidate. This is absolutely wrong, "he said.
"Raymond has a plan for the Cameroonian national team, but for now, no date of appointment has been set," says Stephen Canard. Domenech currently on vacation has not yet been heard by the Cameroonian delegation and remains in Paris since Monday. This should be the case on Thursday or Friday, according to his agent.
The German Volker Finke and the Swede Sven-Goran Eriksson, former coach of  Ivory Coast in 2010, are also on the short list of FECAFOOT.