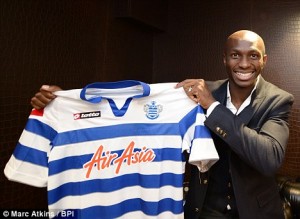 Yesterday, Stephane Mbia has made people talk of him. This is secondary to a tweet asking Joey Barton to exchange their places. The Cameroonian has been relegated with QPR while Barton which was in the transaction of transfer last summer is going to qualify for the Champions League.
Obviously, the club of the midfielder of the Indomitable Lions did not like that game. QPR recently fined Mbia. "Stephen said he was not responsible for the tweet. However, the club believes that every player who has a Twitter account is responsible for the messages that appear. Accordingly, Stéphane was fined ", may be read in a club statement.
As you can see, the apologies concerning a hacking of his Twitter account did not really convinced the QPR leaders.