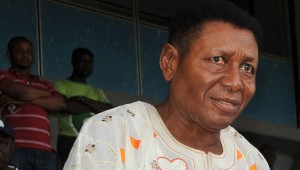 Former Super Falcons coach, Joseph Ladipo popularly known as Jossy Lad has died at the age of 71.
The former IICC Shooting Stars player, coach and chairman died Thursday at his home in Kuola area of Apata, Ibadan after a long battle with sickness.
He was the first Nigerian club to win a Continental trophy in 1976, and also led the Falcons to a thir-place finish at the 2008 Africa Women Championship in Equatorial Guinea.
His former teammate Edward Ayoola describes Jossy Lad as a gem, stressing that everything possible was done to save his life, but unfortunately it wasn't to be.
"We were founding fathers of the former IICC, now Shooting Stars. We started together and also played together. I think Nigeria has lost a gem. Jossy has gone with all the experience he had.
"Everybody tried but unfortunately, it wasn't enough. You see, life itself is a journey. When we all get to our bus-stop, we will alight. Everybody played a part to see that he got well: government,etc, but it was just that it was his time," Ayoola mourns.
The Chairwoman of the Nigerian Women League (NWL), Mrs Dilichukwu Onyedimma, on Thursday described the death of Joseph Ladipo, former Super Falcons Coach as a "big shock''.
Reacting on the death, Chairman of the Ibadan Football Association (IFA), Alhaji Banji Akintayo, said, "he lived a fulfilled life, as a footballer, a coach and an administrator. He distinguished himself in his chosen career and left promising children behind so we cannot but thank the Lord for him."
His teammate, Niyi Akande, said, "I have lost a great teammate, colleague and good friend, I feel so sad and short of words."