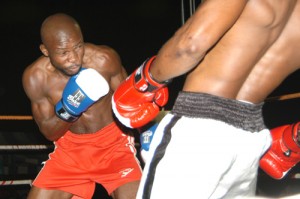 Sad news last Friday, May 10 for the ivoirian noble art. The first boxing championship in Ivory Coast mourns during itss apotheosis. Sport-ivory reveals that Kante Nouhan, pitted to Adama Koné succumbed to strokes until death ensues.
Dominated on the Soumahoro ring of Sococé in Treichville, Nouhan make died at the Hospital of Cocody.
A death that coincides with the beginning of the new president Waby Spider at the head of the Ivorian boxing federation.
For information, Dosso Adama won the title of the best boxer in the national challenge Round 1 Koko N'Dri, Super Lightweight category.