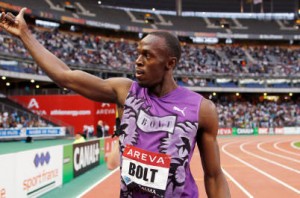 The Diamond League began with the meeting of Doah, an appointment at which was not present the sprint record holder Usain Bolt.
The Jamaican Olympic champion and world champion will however be at other meetings of the Diamond League, of which the penultimate stage: the meeting in Zurich (Switzerland), on August 29.
"I am excited to return to Zurich. I love the electric atmosphere of the stadium, "said Bolt who has not yet indicated how far he will align (100m and 200m). The six-time Olympic champion made his return in the 100m at the meeting of the Cayman Islands.