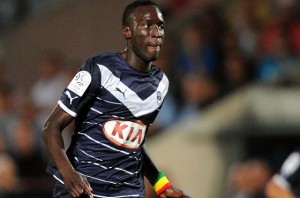 West Ham did not give up the defender Lamine Sané of Bordeaux.
After an aborted start for the Hammers during the winter transfer window, the Senegalese (26 years) could join the Premier League club this summer.
According to footransfert, members of the recruitment unit of West Ham were at Chaban-Delmas to oversee Lamine Sané at the 36th day of League 1.
But the Lion of Senegal was withdrawal for this game won by the Girondins against Nancy (3-2).