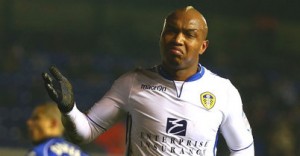 Since several days there were reports of a transfer of the enfant terrible of the Senegalese football to AS Kaloum first division club of Guinea.
While the player is still under contract at Leeds, this information has made the buzz in Senegal and on the continent.
As usual, El Hadj Diouf did not mince words to refute these rumors.
However, the "bad boy" was well in Conakry on invitation of Boubah Sampil, president of the AS Kaloum. This is what he confirms in a television program on the Guinean public channel.
Diouf confirmed having had contacts but nothing more, especially as he remains under contract in Leeds.
[youtube]http://youtu.be/vGhxG1MJ4zk[/youtube]