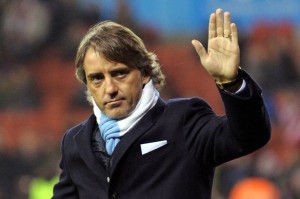 All the contrast of the other club of the town. While Manchester United celebrated its legendary manager Alex Ferguson who decided to retire, the neighboring City sacked his coach the next day.
Roberto Mancini has been fired by its leaders. The club has formalized the information that you had received since Sunday after the defeat in the FA Cup final against Wigan.
Mancini at City it is a champion of England title and an FA Cup last year. He has missed two consecutive years to qualify the club for the next round in the Champions League, making himself out of the groups.
Manuel Pellegrini coach of Malaga should succeed him.