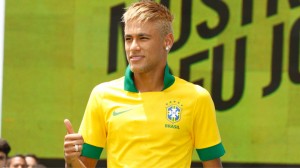 According to a ranking established by the journal SportPro, Neymar is the sportsman with the highest commercial side. The Brazilian striker of Santos is ahead in the rankings the four times Ballon d'Or Lionel Messi of FC Barcelona and the Irish golfer Rory McIlroy (No. 2 worldwide).
This ranking of the most profitable sportsman in marketing term, is developed since 2010 and is based on the following criteria: wealth, age, charisma and willingness to participate in marketing activities.
At 21 years, Neyamar is the most bankable sportsman (who brings in more money). Moreover, the American rapper Jay-Z, Shark in the business, hope to have him for the sport branch of his Roc Nation team.
The only woman in the Top 10 is the American tennis player, 17th in the WTA, Sloane Stephens.
The Top 10 ranking
1 Neymar (21 years, football)
2nd Lionel Messi (25 years, football)
3rd Rory McIlroy (24 years, golf)
4th Robert Griffin III (23 years, American football)
5th Usain Bolt (26 years, athletics)
6th Novak Djokovic (25 years, tennis)
7th Lewis Hamilton (28, F1)
8th Cristiano Ronaldo (28 years, football)
9th Sloane Stephens (20 years, tennis)
10th Blake Griffin (24 years, basketball)