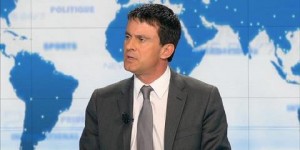 The Minister of domestic affairs Manuel Valls said that Hollande was also "outraged" by the incidents of the previous day for PSG, and assured that "severe" response would be given.
Who is responsible for violence on Monday evening in Paris? For the opposition, it is the Minister of Domestic affairs, Manuel Valls, for some, the chief of police for others the breakers or PSG fans … Challenged by the opposition for his handling overflows that glazed the festivities for PSG on Monday evening, the Minister Manuel Valls defended himself on BFM TV and opts for ultra-firm. "There were 39 arrests in the night, three this morning. We need a police and judicial response particularly tough on these thugs who helped ruin this beautiful party response. I also receive up Beauveau, the PSG direction this Tuesday afternoon. "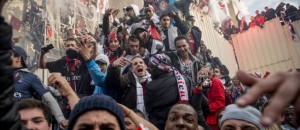 With a stern look in his interview on BFM TV, Manuel Valls, wanted to prove to everyone that he was master of the situation, even though the UMP demanded his resignation.
About President Francois Hollande, whom he met in the morning, Manuel Valls said that the head of State has been "shocked" by the situation, "like all of us." "We must be able to express his joy as Barcelona, Manchester, Montpellier. The sport is values of brotherhood and gathering. "
Rachida Dati, UMP mayor of the 7th arrondissement, criticized in the late evening the reactions of the Police Commissioner Bernard Boucault. Advertise ban of festivities on the street to PSG is to acknowledge that "the Republic shrinks for the thugs" protested the former Minister of Justice in a message to AFP.
And Twitter, reactions continue:
François Fillon ✔ @ FrancoisFillon
I asked Francois Hollande to punish without delay those responsible of the  fiasco last night # Trocadero # PSG
Nadine Morano ✔ @ nadine__morano

Valls is a liar! The police are not involved, it is their boss, the Minister of Internal Affairs yesterday signed his incompetence
6:27 AM – May 14, 2013
Watch the video of Manuals Valls on Europe 1 this morning:
[dailymotion]http://www.dailymotion.com/video/xzusr9_manuel-valls-les-coupables-c-est-les-casseurs_news[/dailymotion]