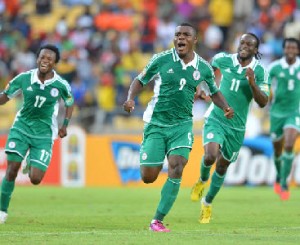 Christian Chukwu, a former Super Eagles coach, told the News Agency of Nigeria (NAN) that the offer by Emenike showed how important the player regarded the qualification of the team for the World Cup.
"It is a very good gesture; if other people can emulate him, we will be better off and have a stronger team. Although he is injured, we pray for him to get better before then match, which will be a good incentive to motivate the players''.
Iroha, an ex-International, said that Emenike had proved that he had a heart of gold, to support the boys even in his absence.
"I appreciate him for that. It is not easy to pull such a stunt. I wish the team well.  I know that the team will miss him on the field but they should work with one mind and with that, they will make a success of the qualifier,'' he said.
Injured, Emenike will not play during the match. 
Nigeria must play a friendly against Mexico on May 31 at Houston before building its base in Germany for an internship as a prelude to the 4th and 5th days respectively against Kenya in Nairobi and Namibia.