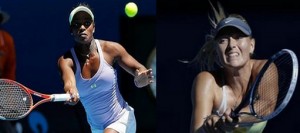 It took three sets and a revolt in the last two to Sloane Stephens to rule Kiki Bertens during the second round of the tournament in Rome.
Broken of entry in the first set, the American again delays her eighth game [4-4]. But the Dutch resumed the service of the world 17th and concludes the set on his service of 6/4.
Bertens again takes the service of her opponent [1-2], but cannot confirm the break. A 4/3 Sloane break to turn back on her service at one set all, 6/3.
Two new breaks in the third set [3-2 and 5-2], allow the seeded No. 16 to win the game 6/2. And to qualify for the third round 4/6, 6/3, 6/2 1:47. An eighth-final that bids her as opponent the American opponent of 20 years, Maria Sharapova (No. 2 worldwide).