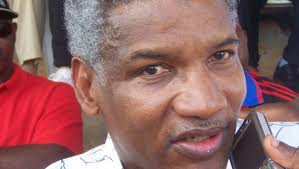 Suspended (7 years) from the administration of any public company for mismanagement found in the Cameroonian Cotton Company (Sodecoton), widely criticized for a chaotic management and conflict with the captain of the Indomitable Lions of Cameroon Samuel Eto'o, the President of the Cameroonian Football Federation Mohamed Iya has not given up.
He is a candidate for his own succession to the next congress of the instance scheduled in Cameroon on May 25
His nomination was confirmed by the electoral commission to seek a new mandate. He will battle with two other candidates; it is about John Begheni Ndeh, former Transport Minister and Vice President of the Executive Office of Fecafootf.