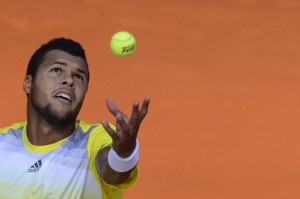 Jo-Wilfried Tsonga was eliminated in the first round of the 1000 Rome Masters.
The World No. 7 was beaten Wednesday in two rounds by the Polish Jerzy. A defeat that Manceau found hard to explain, "I had no energy. There is really no rational explanation, it rises in the morning, it's not terrible, he says in an interview published on his website. I lost my service once and again without success … I was nevertheless combative. In the tiebreak, he was solid. "
This elimination in the first round does not "worry" me. The French number one minds already the Porte d'Auteuil "I will soon turn on what is happening. It'll give me time to prepare for Roland Garros".Not without taking a break." I'll ask the racket a few days rest at home and enjoy my bed. "
After the break, Tsonga will be in Paris "on Wednesday to take the pulse of shorts." The best course of the Franco-Congolese on the clay of Roland Garros is the quarter-final played last year against Novak Djokovic.