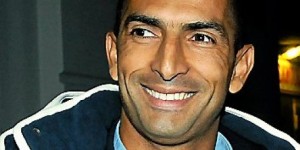 He is expected by the whole country. The coach of Ivory Coast, Sabri Lamouchi knows he is not unanimous. But that does not prevent him from preparing a selection for the next World Cup in 2014.
And for now, he wants to get rid of the frames of the team such as Didier Drogba, Kolo Toure and Emmanuel Eboue, who have not even been selected to play for the qualifying matches against Gambia and Tanzania.
"A team that does not change is a team that does not evolve. This choice is in line with our commitment to be transparent and consistent. I must be sure to take the players that are physically ready and willing to bring us back the two victories that will allow us to qualify for the World Cup. "
He better win!