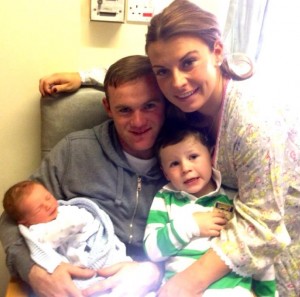 As announced, here is the new born of the Rooney family. The Manchester United striker has proudly presented Tuesday on his Facebook page, his little boy who was recently born. With his wife Coleen and his first son Kai.
"My family with our new baby boy Klay", can be read on the famous social network.
Wayne Rooney is now father of two boys. Who will take over in case of retirement.
The question is whether this new born will be enough to make him change his mind. The Englishman asked to leave Manchester United this summer.