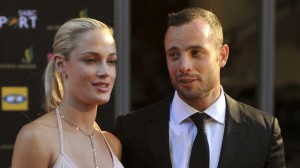 Oscar Pistorius, the South African champion who is accused of murdering his girlfriend has a new appointment on June 4.
While he wanted to return to the competition, his agent has just specified: "He decided not to return on the tracks, and not to participate in any competition or anything by the end of year, "said Peet van Zyl to AFP. Clearly, he is not ready for it physically and mentally. "
Oscar Pistorius, 26 years, is accused of killing his girlfriend Reeva Steenkamp the morning of Valentine's Day on 14 february. He is on bail
He always claimed having killed Reeva by mistake, mistaking her for a burglar.
We should know more on June 4 …