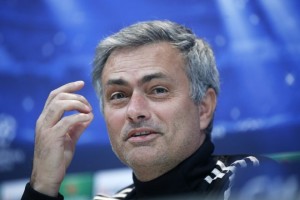 It is now official. Jose Mourinho will leave Real Madrid at the end of the season. It is announced by Florentino Perez, the club president at a press conference. "The steering committee met and made two decisions. The first: after consultation with José Mourinho, we decided by mutual agreement to put an end to our collaboration, "said Perez.
Mourinho then leaves the Merengues after three trophies in three years: a Liga, a Coupe du Roi and a Spanish Super cup. Failing three times to win the 10th Champions League for which he was hired.
"We have not had any discussions with any coach. We have not signed any pre-contract. It's our coming job, "then added Florentino Perez. But with the announcement of the departure of Carlo Ancelotti from PSG, it is certain that the Italian will be the next coach of Real Madrid.