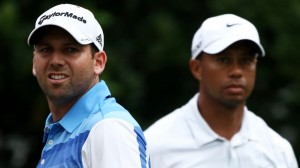 This is not new : Woods and Garcia are not  the best friends in the world. And Garcia did nothing to change that on Saturday during Round 3of the Player championships. He used some negative comments about Tiger Woods…
Tiger Woods says the "fried chicken" comment from Sergio Garcia was hurtful and inappropriate. Two weeks after they verbally sparred at The Players Championship, Woods say it's time to move on.
Garcia was at a European Tour awards dinner Tuesday night when he was jokingly asked if he would have Woods over for dinner during the U.S. Open.
The Spaniard replied, "We'll have him round every night. We will serve fried chicken."
Woods took to Twitter on Wednesday and said the comment wasn't silly, rather it was wrong and hurtful.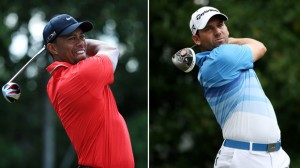 He says he's confident there is "real regret" the comment was made. The world's No. 1 player also said their flap is two weeks old and that "it's long past time to move on and talk about golf."