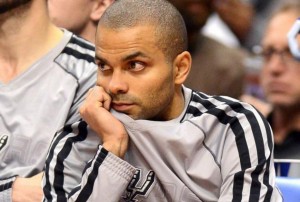 Does the current shape of Tony Parker discourage the fans of opposing franchises opposing to the point of wanting an attempt on his life?
According to our sources, the basketball player has gone through difficult times off the floors since Sunday. Because, while driving to San Antonio an easy victory in the first game of the series of the Western Conference finals against Memphis, a call was made to the police during the last quarter time from a cabin with death threats . "It's true, I was threatened with death in Game 1 against Memphis, confirms the French international on RMC. I learned it after the meeting. "
An investigation was opened and TP has an idea about the author of this call "I think he is a supporter of Memphis that had a little too much to drink, he says. I was escorted by the police and now the matter is in the hands of the police. The matter is closed for me; I focus only on the play-offs. "And he does it well.
In the second game, the Spurs point guard has cracked a double-double of his match record to pass in the NBA for the second win in San Antonio.