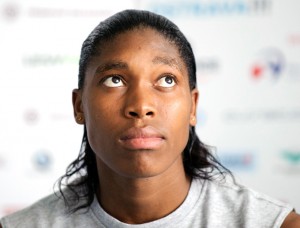 Olympic silver medallist Caster Semenya was a surprise exclusion from the SA Sports Confederation and Olympic Committee's (Sascoc) Operation Excellence (Opex) programme when the new list of athletes was released on Wednesday.
All the bests athletes are in except the biggest star : Caster Semenya… According to sports24.com, medallists and finalists from the 2012 Olympic Games, and athletes ranked in the top eight in the world in their events, were included in the Olympic body's latest top-tier funding programme.
However, Sascoc chief executive Tubby Reddy said Semenya, a former world 800 metres champion, did not qualify for the programme as she was not training and it was uncertain whether she would compete this year.
"We may argue she was a medallist, so she should be on," Reddy said.But the indication from the federation (Athletics SA), in their engagement with her, was that she was not training at the moment. She was not participating and in fact she may not be going to the IAAF World Championships (in Moscow in August). We can't support an athlete like that right now, until she decides she is going to participate, and then we can revisit it."
Opex is the premier programme for prospective Olympic and Paralympic medallists and it consists of three different tiers which provide varying degrees of funding and support.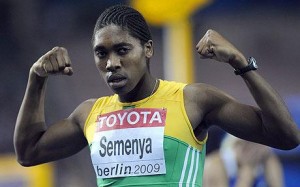 A total of 13 athletes on the Olympic programme and 14 on the Paralympic programme were included in the new tier one structure.
Among the 13 able-bodied athletes were Olympic medallists Cameron van der Burgh, Chad le Clos (both swimming), Bridgitte Hartley (canoeing), James Thompson, John Smith and Lawrence Ndlovu (all rowing).
Meanwhile, Sascoc president Gideon Sam said South Africa would be aiming for 16 medals at the 2016 Rio Olympic Games.
"We are going for 16 medals. If Africa is going for 50 this will be our contribution, Sam said. My focus is this and I must take these athletes and support them and make sure that they qualify for Rio. This county wants performers, so we will go out of our way."
Sascoc, meanwhile, said special support would be be given to athletes who may not be ranked high enough but were preparing for 2014 Commonwealth Games qualification.
"We're roping in support from wherever we can to help our athletes live their Olympic and Paralympic dreams," Sam said to Sports24. Apart from sourcing funding wherever possible, we have roped in the SA National Defence Force, our academic institutions and the various provincial academies, all of whom have parts to play in the bigger support picture. We saw how Opex helped us get back on track in London after Beijing, and now we are extending that programme even further."
Sascoc announced that further support would also be given to up and coming athletes through its bursary scheme, being rolled out around the country and funded through dividends from its stake in Phumelela.