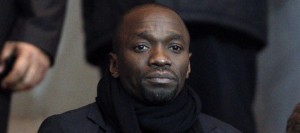 The transfer window is not just for players. The members of the technical staff can also feed the transfer market.
In PSG, it is the departure of Carlo Ancelotti that took center stage in the transfer market for the moment.
If the Italian technician leaves the capital club for Real, he will not take away Claude Makelele to the Spanish capital. Despite his proximity to the Alpine technician, the native of Kinshasa will not leave the French capital.
Appreciated by Nasser Al-Khelaïfi, the former tricolor player should continue the adventure with PSG, according to L'Equipe. The Qatari president of PSG hopes to extend the stay in camp lodges of the Franco-Congolese.
Makelele should continue to bridge the gap between a foreign coach and the French PSG players.