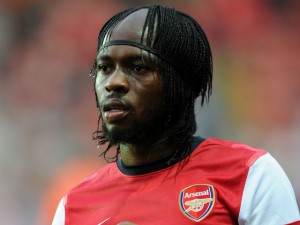 Gervinho is announced everywhere. The Ivorian player is courted by the top teams for the next transfer window.
Since he leaves the League 1 for the Premier League, the striker of the Elephants seems to be losing steam at Arsenal. Gervinho failed to win with the Gunners. The former Lille player is courted by Fenerbahçe.
The Turkish club would be willing to pay five million Euros per year to secure the services of the Ivorian international. The former Manceau could be pushed out even though he is under contract until 2015.
Similarly, according to the British press, Gervinho could return to the Hexagon two years after leaving the League 1 and return to his former club Lille. The Gunner is also announced in OL and OM.