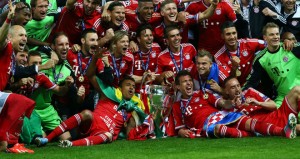 Bayern Munich has won Saturday's final of the Champions League 2013 by beating Borussia Dortmund 2-1.
The Bavarian club will receive a whopping of 10, 5 million as the winner bonus. This, in addition to the money already won earlier in the group stage and then in knockouts, in the quarterfinals and semifinals.
An amount that does not include the TV rights and merchandising revenue and ticketing that will further inflate the final pot.
6, 5 million: for the runner-up finalist, Borussia Dortmund.