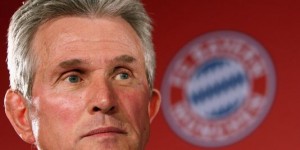 What drama! This week, Zinedine Zidane will announce his return to Real Madrid as technical director. Everyone thought he would form a duo with the coach Carlo Ancelotti PSG who does everything to leave!
But after last night's win with Bayern Munich, Jupp Heynckes, sees himself now leading Real Madrid!
His agent told: "Jupp would be delighted to return to Real Madrid and he wishes. If Florentino, the president of Real Madrid, called him, he would surely accept the offer. "
Jupp Heynckes is 68 years old. No question of thinking about retirement! "For the moment, Jupp takes only his retirement from the Bundesliga .. Although for now, he thinks only of the Cup of Germany. "
Carlo Ancelotti would be the biggest loser! He who had even named his successor yesterday at PSG!
Jupp Heynckes can be proud of his record on leaving the bench for Bayern Munich! He became king of Europe for the second time – the first was with Real in 1998 – with Bayern Munich last night, beating by two goals Borussia Dortmund. – Watch the video of goals-
He is also German champion this year, and on 1st June he can achieve a historic triplet by beating Stugart in Cup of Germany!
Pep Guardiola who arrives in a few days at the head of the Bavarian team must start to stress … How to do better?
To be continued….