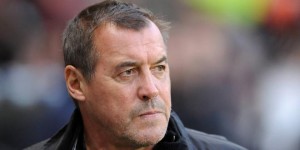 Retention in the pocket, AC Ajaccio will have to start looking for a new coach. The current Albert Emon decided to leave the club, as confirmed by a statement released on Tuesday on the site of the Corsican club.
"Albert Emon was hired in the offseason to cope with the difficulties crossing the team, his goal was to maintain. This objective has been achieved, Albert gave us satisfaction. After the point with him, Albert Emon caused some personal problems which prevent him from continue the adventure, "can be read.
Emon has replaced in January Alex Dupont.