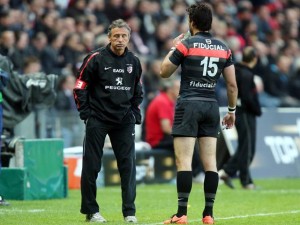 Ogre of French rugby, Stade Toulousain seems to give the turn to RC Toulon. After the European title the teammates of Mathieu Bastareaud are on the way for a double, Heineken Cup-Top 14.
In the semifinals of the Top 14, Toulon eliminated the reigning champion of France on Friday. The RCT will play on Saturday the final against Castres Olympique, in an attempt to formalize the transfer of control with Guy Noves' men, apparently out of ideas as shown by these images.
The images speak for themselves on the slide rugbyrama.fr.