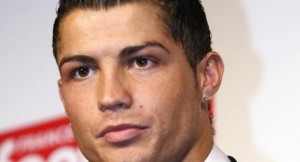 Before the official opening of the summer transfer window on June 9, AS Monaco is the hexagonal club that talks the most about him on the transfer market.
But the "QatariSG" has not yet activated his network.
With the desire of its coach to leave, Carlo Ancelotti for Real, PSG may have to build a new team for the next season.
Also, the names of big hitters in attack are discussed including Cristiano Ronaldo.
If it seemed unlikely, there is little, the Real Madrid striker according to a relative would be willing to join the champion France League 1. The Portuguese striker (28) is driven by desires also due to the excessive media coverage of Lionel Messi, his rival in the Spanish league and for the conquest of the Ballon d'Or.
"In La Liga, says the relative in the columns of France Football, it is only for the Argentine. Ronaldo believes that to play in France, where he has constantly developed and supported by the media, including France Football, and the power of the Qatari with Al-Jazeera, would be beneficial. "
For now, Paris is discreet with a rookie like no other.