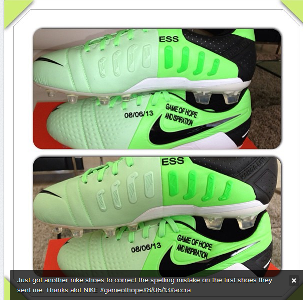 For his charity gala on June 8 in Accra, Michael Essien got his new shoes made by his OEM.
Fluo green and white colors, the new pumps will serve for the "Game of Hope and Inspiration" which will be at its second edition.
Essien has published the photo of the shoes he had just received via his Instagram account.
A multitude of stars was announced including the Togolese Emmaneul Adebayor, the Britons Joe Cole, Frank Lampard, Ricardo Carvalho, Marcelo of Real Madrid, etc..