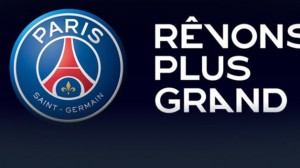 PSG revealed in a statement the official launch of its new logo. This logo will come into effect on 1st June.
From this date, the 2012-2013 champion of France League 1 will display it on its media products (website, graphics, bathing …).
The new jerseys flocked by this logo will be available for pre-order from this 1st June, indicates parisfans.