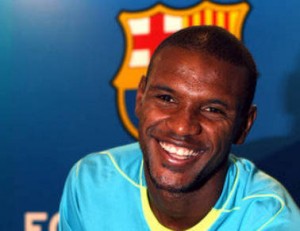 It's official! He just announced himself: Eric Abidal leaves FC Barcelona.
The international side or defender of 33 years has some regrets: "I would like to continue to play at Barca but the club decides something different and I have to respect that. I'm going, but I will surely come back. I have an interesting proposal to which I have to think and that I like anyway. "
Eric Abidal marked forever the history of the club in which he played at the highest level for six seasons.
He returned to competition almost two months ago, after a year of care following and a liver transplant.
He said more and more that Monaco is coming closer…
To be continued .