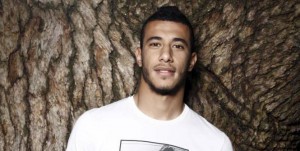 Champion of France in League 1 of the 2011-2012 season with Montpellier, Younes Belhanda should leave the club this summer. The midfielder has a good output.
"I have contacts, but it has to become concrete. My wish is to play in the Champions League next season, "he said in an interview with L'Equipe. However, "I can also sign in a club that has a good experience," says the Moroccan who discovered the Champions League this season.
Courted by several clubs, Belhanda does not intend to leave Montpellier for another team of Ligue1 "I shall learn nothing more here," he says.
In the viewfinder of Inter Milan, the Lion of the Atlas prefers to trample English or German lawns "I want to go to England or Germany, says the 23 year old player. I think I'm good for this physical and technical football made of risk-taking, "he added.
After a "difficult"season, Younes Belhanda under contract until 2015 will leave the MHSC if an interesting proposal falls on the leaders of Montpellier.