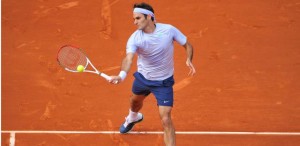 Julien Benneteau cannot measure up to Roger Federer. The Swiss won ahead of the French in three sets (6-3, 6-4, 7-5). The world number three yet unwinds quietly, without forcing his genius, leaving only four games mere to his victim.
Federer even beat his speed record for reaching the fourth round at Roland Garros losing only 23 games in three matches, including twelve against Julien Benneteau.
The French could not do anything against the domineering Swiss in all areas of the game, Roger Federer qualified in the next round where he will face Gilles Simon or Sam Querrey.