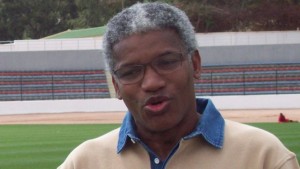 In a letter to FECAFOOT (Cameroon Football Federation), FIFA has demanded the election at the head of the local football governing body before June 6. This is what said Junior Binyam, Communications Director of Fecafoot to the BBC. "The letter from Fifa states the organization of elections before June 6 and we responded," he says. However, no date is yet retained.
"The CNOSF is not invited to interfere in this election. We are required to do with our problems, "said Binyam. Elections to FECAFOOT were canceled on May 24 for safety reasons. Especially after scenes of violence reported in different regions since the invalidation of the application of the outgoing president Iya Mohamed.
The current president of FECAFOOT is involved in a case of embezzlement and is suspended from managing any public administration in Cameroon.