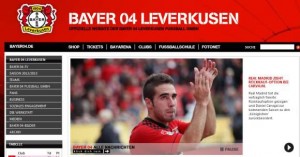 Real Madrid holds its first summer signing. It's probably far from the names that the public expected. It is Daniel Carvajal, right from Bayer Leverkusen. The German club confirmed the deal on Monday on its official website.
It is in fact a homecoming of Carvajal trained in the Merengues. Real Madrid has just lifted a redemption option embedded in the player's contract. Tuesday, Florentino Perez elected for four years as president of the club will invest. The time to start the actual shopping. Higuain on departure, Bale, Suarez, Cavani among other names are returning to the White House. Without forgetting a new coach to come.
The new sporting director Zinedine Zidane has a lot on his plate.