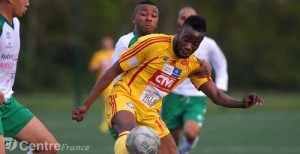 Some new players have got into the Fauves in the group unveiled by Coach Herve Lougoundji to face South Africa in Yaounde and Botswana in the 2014 World Cup qualifying.
The defender, Calvin Tolmbaye of Bekescaba (Hungary) and the striker, Chris Ngoyos of Orléans (France) have been summoned and will honor their first selection. The Central Africans could not enjoy a camping in Cameroon due to lack of financial means.
Check out again the list of the 22.