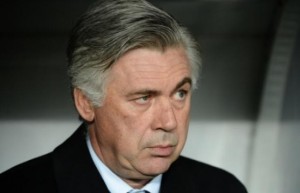 End of suspense in Munich. Jupp Heynckes during a press conference on Tuesday announced that he is going on vacation and will not train any club in next July. The German engineer author of an extraordinary season with Bayern Munich with a triplet Championship-Champions League-Cup, decided to get back in football.
"I'm going on vacation. I will not work in England or abroad from 1stJuly, "he said. "Last summer, I told my wife that I will not go further than the end of my contract at Bayern. I'm 68 years old. There is life after your working life. I would like to enjoy my privacy. This is not possible as Bayern coach or coach of other big clubs, "he added.
Carlo Ancelotti real priority of Real Madrid is not far from the White House. L'Equipe announced this morning that a denouement of the case is imminent. A few days ago, Florentino Perez, Real president said having respected the contract of Carlo with PSG.
Real is without coach since the signing Monday of Mourinho at Chelsea.