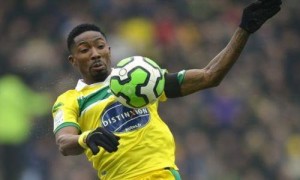 Another 2 years for Serge Gakpé in Nantes. The Togolese striker, who came out of contract, will play well in League 1 with the Canaries.
He signed on Monday, 2 extra year contract. He is now linked to the Loire club until 2015.
Gakpé was one of the major players in the rise this season of Nantes to League 1. With six goals and two assists in 24 games, the former Monaco delighted the audience. The signing comes as FC Nantes was banned recruitment today by the CAS.
But this decision does not deprive it of signing with its new players that are part of its staff or players it had lent.
Gakpé thus finds the League 1 after having known it in 2010-2011 with Monaco.