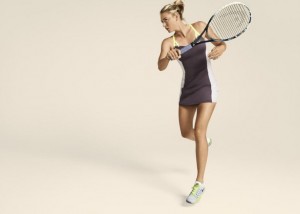 Maria Sharapova is the defending champion in the women's tournament at Roland Garros. She has a knack for the dress look.
Elegant on the court, the Russian remains a formidable opponent, as evidenced by her quarter-final win at the expense of Jelena Jankovic.
To defend her title, here is the dress fashion of the World No. 2 crafted by Nike supplier in the France international tennis tournament.