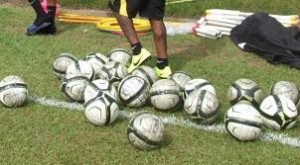 Benin's national championship has delivered its verdict at the end of the 24th day played Wednesday.
The Jeunesse Athlétique du Plateau won the first Benin championship of football in its history. JA Plateau ended the year with 44 points ahead of The Panthers (36 points), the runner up in the standings.
The big surprise of the season is the ranking occupied by ASPAC. Champion continuously since 2010, ASPAC ranks eighth at 13 units from the new champion.