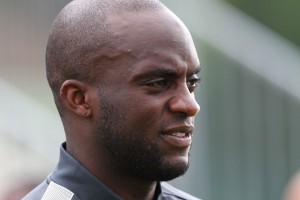 The Parisian midfielder Mohamed Sissoko could stay in Italy next year.
In lack of play time at PSG, Mohamed Sissoko joined on loan Fiorentina last winter. The Malian has only played three small League 1 matches this season with Paris Saint-Germain.
The Malian Eagle has no intention to make a "comeback" in the club of the French capital. The Malian international wants to continue his career in Italy. Even if he failed to win at Fiorentina, Sissoko desires to remain in Serie A. To do this, the former Liverpool player has decided to change agent in order to find a new club in Serie A. The midfielder has secured the services of an Italian agent.
The Transalpine representative who will have the difficult task of finding a Serie A club ready to redeem the last year of his contract with PSG, confirmed the news on his Twitter account.
Mohamed Sissoko needs playing time, concatenate games to be ready for the World Cup 2014 in Brazil and knows that in PSG, it will be complicated.