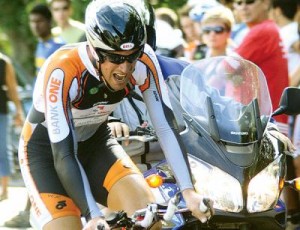 South Africa got noticed since the beginning of the 32th edition of the 2013 Tour of Mauritius in. Cyclists of the rainbow country imposed their domination in wearing three successive times the yellow jersey. Mauritius waited for the fourth stage to show off.
The Mauritian Yannick Lincoln won this stage of the day Friday. The child of the country imposed on individual of 19.3 km against the clock. This victory allows the Mauritian titleholder to become the new yellow jersey. The winner of the fourth stage beat the South African Adolph Krige, who won the stage yesterday.
The fifth step of 46.9 kilometers will be run this afternoon.